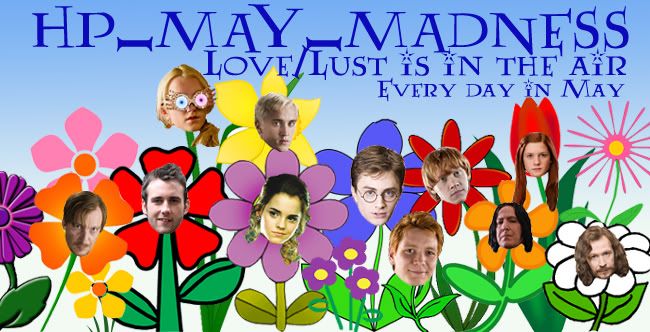 Are you up for a new, fun May Challenge?

nimrod_9
and I have started a new community/asylum. 31 days of lusty madness!
We'd like to challenge you and ourselves to write 200 words (or more) every day for the month of May. That sounds like fun, right?
Have you always wanted to do NaNoWriMo but don't have time for over one thousand words a day? Need a little prompting from the studio audience? This is the place. We'll have daily prompts and some challenges within the challenge. Of course, you don't have to use them (yeah we're easy that way… probably in other ways too). All HP pairings are welcome; we would like couples, threesomes (or moresomes) because love and lust are in the air. Porn without plot? Perfect! Thirty-one attempts to get Severus out on a date? Great! A weekly serial? Go for it! Thirty-one long plotty installments? Oh yeah! Join in, we'd love to have everyone! *a little voice whispers…come on you know you want to*

Prompts and posting begin May 1!
Click
here for Insanejournal
and
here for Livejournal